Dalas
OMSE is the hub for those of us who need a place to feel safe no matter our race, creed, religion, sexual orientation or any other identifier we hold dear. It is a place where you walk in as a stranger and leave a family member. The office houses some of the kindest and inclusive driven people on Wayne State's campus.
Emily
The Office of Multicultural Student Engagement is a lively, student-centered, safe environment to walk into as a student of Wayne State. Over the past year, I've gone to the Office to seek help putting on inclusive programs as a Resident Advisor, to see what's going on, and to meet with Tom and Latonia whom I consider Mentors.
Sishir
OMSE is a gathering place for people on various spectrums at Wayne State. It is a place where anyone is welcome, and above that, encouraged to interact with eachother, making it an educational experience where you can expect to learn about everything from the Syrian civil war to the LGBTQ fight for equality, from people who have lived through and continue to be impacted by those issues.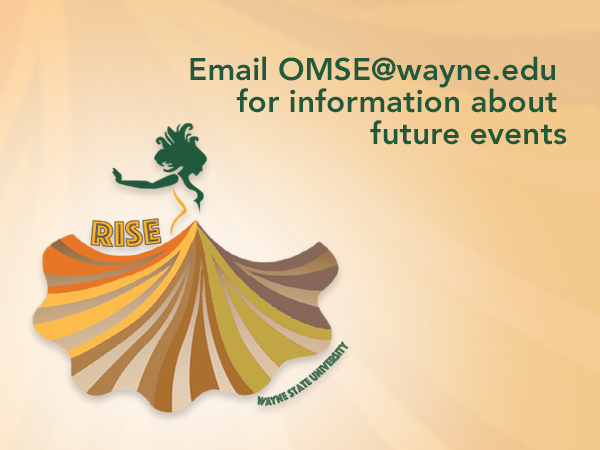 Diversity is being invited to the party; inclusion is being asked to dance. Vernã Myers